Why cosmetic limb lengthening?
We have many requests of people who want to get taller. Thanks to the intramedullary distraction Precice Nail (download patient brochure limb lengthening with PRECICE® here) we can fulfill this wish today. If there is no sufficient medical reason to carry out a leg lengthening, it is a cosmetic procedure. If you just want to get taller, you need a lengthening of both legs.
It is possible to lengthen both femur or/and both tibia with the intramedullary Precice Nail.There is no rule to determine which body height is normal and which isn`t. There are individual differences, also between countries and cultures, that determine which is the desirable height for a person.
How many centimetres can I get taller with the cosmetic leg lengthening surgery?
With the intramedullary distraction nail, the Precice Nail, it is possible to lengthen the femur and the tibia to a maximum of 8cm each. Patients who wished to have a cosmetic limb lengthening surgery at the Bavarian limb center were very happy to gain an additional body height of 6-12 cm.
In the first consultation at the Bavarian limb center, we will give you individual recommendations on your possible body height. You will get detailed information on the surgical procedure, the post-operative treatment an possible medical risks. Furthermore we will tell you about the costs of cosmetic limb lengthening.

Costs for cosmetic limb lengthening
If you wish to undergo a cosmetic limb lengthening the costs will not be covered by your medical insurance. Before you start such a treatment, it is important to get to know, how many times your doctor has done leg lengthening with intramedullary distraction nails before. It is also advisable to compare the exact costs of cosmetic leg lengthening between various medical centers over the world. We do the surgery of cosmetic leg lengthening in a German high level standard hospital near Munich.
You are enquiring about cosmetic leg lengthening at the BFZB and the costs involved with that procedure. In order to calculate the costs it depends on whether you need merely lengthening of your femur (your thigh bone) or your tibia (your shin bone) on both sides or a combination of lengthening both bones.
In case you wish to go for the fully weight bearing Stryde Nail your costs would be higher than with the Precice Nail Type II.
Please do not hesitate to contact us via email or phone and we will inform you in detail about the individual costs in your specific leg lengthening case.
The price includes the following costs:
The hospital stay for 4-7 days for each lengthening surgery and for 2-3 days for the removal of the nails.
The surgery for the insertion of the nails and the removal of the nails
The surgeon and anaesthesiologist fees
The fees of the doctors, who are involved in the treatment during the hospital stay (radiologist, internal doctor)
The physical therapy at the hospital
The regular check up with x-rays after the surgery for the whole treatment in the medical office
The following costs are not included:
The physical therapy at the place of domicile
The travel costs to the hospital and to the check up examinations at the medical office
The costs for the crutches, walker or wheelchair, if needed
The medications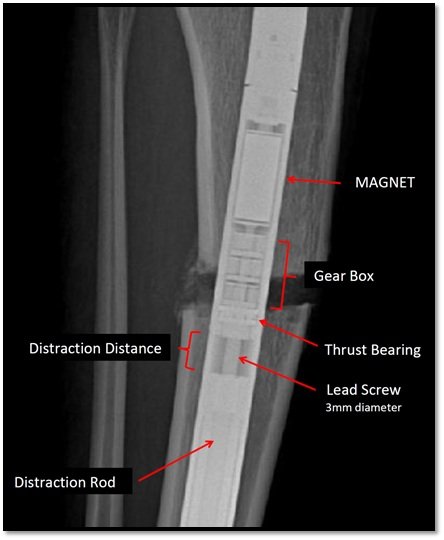 Limb surgery center Bavaria
Limb lengthening, leg axis correction
Kastanienallee 9
82049 Munich- Großhesselohe
Phone 1: 0049 89 45 35 36 0
Phone 2: 0049 8171 93 60 67